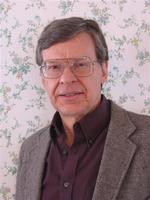 Frank Ellison
Associate Broker REALTOR
Frank Ellison has been a licensed real estate broker since 1977. Frank's father,
Donald Ellison, started the business in 1952 and first opened the doors at the 156 Main
Street, Ludlow location in 1964. In 1979 Frank and his wife Joyce Ellison took over
Ellison Real Estate. Besides being Principal Broker, Frank also participated in the Rotary
Club and served as a past President. Joyce, a licensed broker also, became President of
the Crown Point Board of Realtors in 2009. Together they ran a successful business and
are well respected throughout in the community
Frank grew up in the lake region of Ludlow and graduated from Black River High
School. Frank and Joyce both graduated from the University of Vermont. They were
married in 1977 and returned to Ludlow to raise their family. They have two children,
with the recent addition of twin grandsons to their growing family.
Frank and Joyce currently reside in Ludlow.